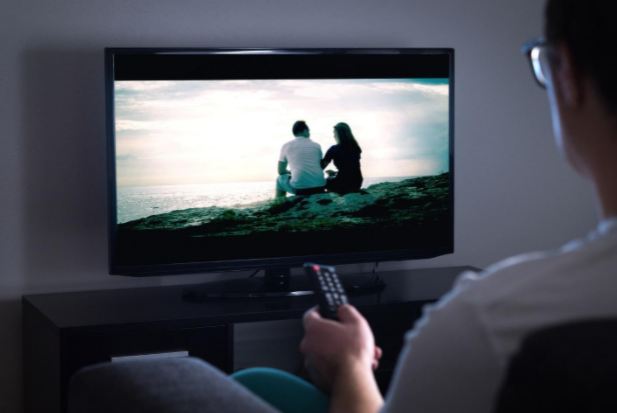 Are you looking for a reliable Chromecast with Google TV review?
82% of people have at least one Internet-connected TV in their household. Older televisions like these had a hard time staying connected to the Internet before. However, all that changed as Google entered the scene. 
The company made owning smart TVs much more convenient with their tech. Integrating devices into a smart home was never easier with their help. Now, Google's latest iteration of the Chromecast focuses on usability and performance.
With it, users can connect to the household and connect the system through their phones. What else does the latest Chromecast bring to the table, though? Read what's below to find out more about the pros and cons of Chromecast with Google TV!
It's Compact
The past versions of Chromecast came in disc-shaped casework. The latest model comes in a similar shape but longer. This new design also comes in a variety of new colors.
You can now get it in Snow (white), Sunrise (pink), or Sky (blue). The remote matches the color of your Chromecast disk. It gives you the chance to mirror your home's aesthetic and design.
The portable dongle device can connect to your TV's HDMI port.
The disk is also lightweight. You can plug it behind your TV and let it hang without worry. The device gets its power from a USB 2.0 that you need to plug into your wall with the power adapter that comes with it.
The new voice remote comes a little larger than the size of your palms. This design guarantees you the most comfortable experience. The compact controller has well-spaced buttons, making the navigation way easier.
It controls both the Chromecast and the TV itself. You'll no longer need to fumble between two remotes this way.
Google added a voice-enabled feature to the remote. You can use it with the help of Google Assistant to search the web for content. The remote also has shortcuts for YouTube and Netflix.
Easy to Set up
Streaming content from your phone or laptop is now possible with the help of Chromecast. You can control what you watch through your phone. You can also use the remote that comes with the Chromecast on Google TV.
The device is an excellent choice for any of the 2.5 billion Android users, too. You'll need to use your Google account to log in to the device. Doing so gives you access to other Google Services.
You can use your Chromecast to access Google Assistant and YouTube. You can also access Play Store and Google Photos using this. Doing so allows you to personalize your main screen, too.
Viewing content from your laptop or computer using the setup is also possible. For Mac users, you need to install the Chrome browser on your device first.
Open your Chrome browser and go to the control icon that has three dots. Look for the "Cast…" menu option and then select it.
Choose the device you want to cast to, and you'll be good to go. There are a lot of ways for you to optimize Chromecast on Mac. You only need the right tools and know-how to do so.
Superb Sound and Picture Quality
Chromecast with Google TV supports Dolby Vision and Atmos. It allows its users to experience sounds in a new and spatial way. It enhances your experiences when watching films, playing video games, or listening to songs.
Using Chromecast with Google TV will allow you to experience the 360-degree sound. It gives you the movie-theater audio from the comfort of your home.
Most Smart TVs can display HDR content. It offers more details in the bright and dark areas of the image. Chromecast can stream up to 1080p and 4K HDR, too.
Streaming in higher quality would give you a cinematic experience in the comfort of your home. This means you can enjoy movie nights alone or with your family without the hassle of going to the cinema.
Easy-To-Use Interface
The new Chromecast for Google TV has an easy-to-use interface. Its menus look clear and allow users to navigate them with ease. Everything is possible because of the remote that comes with the device.
Chromecast supports the most popular streaming services. Netflix, Disney Plus, HBO Max, and Apple TV Plus are a staple for Google TV with Chromecast. There's also a "For You" section on the main screen.
This allows the system to recommend movies and TV shows for you to watch. It uses Google's algorithm to detect media with similar themes to the ones you've watched before. By doing so, the system provides you with a list of interesting shows, making sure you always have something to watch.
The interface also brings film and shows recommendations from across your subscriptions. You won't miss anything from your favorite content creators this way. Browsing through your subscriptions is also a breeze thanks to the voice remote.
Comparison vs Other Home Devices
You're likely wondering about Google TV with Chromecast fares against other home devices. This will all depend on what ecosystem you prefer to have. If you're a fan of Amazon, Chromecast can still work well for you, but you'll have to work with a slight delay on the voice commands.
Apple users can also enjoy Chromecast but you'll be missing out on some features. However, Chromecast is still a much cheaper option compared to the usual Apple selection.
Where the Chromecast truly shines is when your home already has a Google ecosystem. You can access YouTube TV and other Google services with ease through the setup. Google Assistant also makes it easier for you to control Chromecast through any linked device.
Learn All You Need to Know in This Honest Chromecast With Google TV Review
Using this Chromecast with Google TV review, you now know what to expect. Once you learn how to set up Chromecast with Google TV, you can enjoy all its features. Install and integrate it into your home today!
Do you want more guides like this review of Chromecast with Google TV? Check out more of our posts and articles today! Keep yourself updated on what's trending in the tech industry now!
Similar Posts: