The functionality of Android phones is increasingly complex, so it has become essential to have some basic knowledge of how the system works if you have to deal with internal issues or some cyberattack. The prevention of a problem will save you enough time and money. It is much better than Googling «how to block spyware on android» later.
Since more and more devices use the Android operating system, the possible threats are multiplying. However, this is not a cause for alarm since Android stands out for its security.
The external elements that enter the system can sometimes cause colossal damage. And although this does not happen all the time, it is necessary to be prepared. And an operating system as advanced as Android provides ways to remove a virus with or without antivirus without deleting data and other tools to protect the system from any dangerous element.
Therefore, with this article, you will discover how to protect an Android phone from viruses and undetectable spy app, and get closer to a complete understanding of cell phone spyware detection and removal from android.
Essential security tips for Android
Operating system: Android has a powerful application called Google Play that includes antivirus systems responsible for analyzing the apps you install on your mobile phone; you will be aware if it finds any suspicious application.
Browser: Try using Google Chrome instead of browsers with a high volume of pop-ups. You can always use extensions against both pop-ups and even stop displaying ads that seem to "chase" you everywhere.
Factory settings: You can always try to return to factory settings if your phone has been infected with malware.
In case of theft: Google can help you know the location of your stolen device in Google/Security/Find my device; you can only use this tool if you have GPS enabled.
Following these pretty easy steps can protect your phone from being monitored, because it's very easy  – read more here about. 
Other necessary steps you should take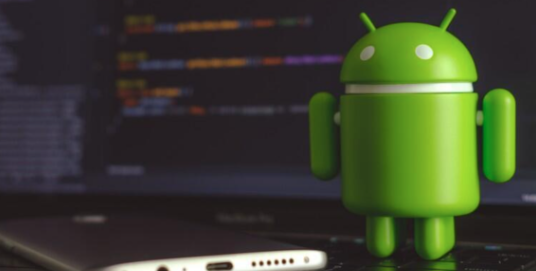 Use strong passwords – You should always use strong passwords. If someone wants to download spyware on the phone, they need to have access to it first, so using a strong password makes it tricky. 

Set download passwords – Setting a password for downloading applications is also recommended. This measure ensures that anyone accessing the phone cannot install any app without prior authorization, even with permission. Did you know that most of the spy apps that people have on their smartphones were installed by the loved ones who used their phones without the victim suspecting anything?

Be careful with Bluetooth and WiFi connections – Using free open connections leaves you exposed far too easy for anyone with some knowledge in the field.

Use anti-malware software – If you have some anti-spyware application installed, it will always be an extra layer of protection. Trustworthy websites like

CellTrackingApps

recommend the best paid apps with which you can get maximum safety.
How to remove a hacker from my Android phone
If you weren't careful enough, here are some tips on android spyware removal. There are two ways to detect and remove malware from your phone.
You can do this manually;

Or automatically.
First option
This method is simple. You must purchase, download and install anti-malware software, which will do the job.
Another method
Step one: Turn off your phone
Step two: Enable safe mode
Step 3: Go to Phone manager settings
Some malicious programs are really intelligent. When they invade your phone, they find a way to protect themselves. So they change the Phone administrator settings.
In that case, you can do all you want, but you won't be able to remove them. To fix this, do the following:
Go to your phone Settings menu;

Then Security.

Find the Device Manager, disable malware access and reconfigure the settings.
Step 4: Find and uninstall the suspicious application.
This step can be considered the most important because it tries to remove the threat. It is also easy.
Just go to the Settings on your Android phone.

Click on the Apps icon.

Choose App Manager to find the complete list of your apps.

Select the ones you want to get rid of.

Uninstalling option should be there.

Click on Uninstall, and this will remove the app from your phone.

If the Uninstall icon is not there, you can use the Disable button.
Similar Posts: