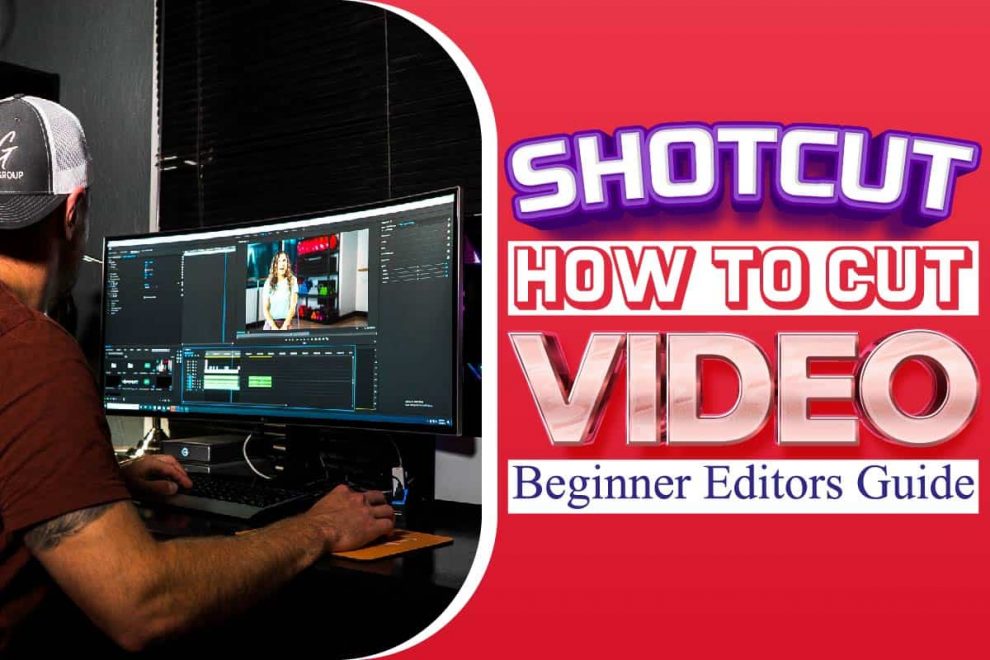 Video editing skills are becoming more important as the world gets more integrated with the internet. 
Having superior video editing skills could give you an advantage over other people in an interview to get you that job you want so much.
Knowing how to edit videos is not enough; you need to be quick at it. Shotcut is one of the best software for editing videos, and it is easy to use. Let us get into this and show you how you can edit video fast;
Shotcut How to Cut Video
Despite its numerous tools, Shotcut is still one of the easiest apps to use in the video editing field. 
You can learn and comfortably use this software within hours of the download, and this is how you will go about cutting a video;
Go to 'open file' on the top left side of the Shotcut window to select the video you want to edit. The editor is flexible, and it will take any video format. Once the video is imported, you can go into cutting it.
You should see a preview of your video in the source tab, and under the video will be a line showing the whole length of the video. You can cut the video at this point using the arrows at the end of this line.
Move the arrows in as much as you need until the video is cut the way you want it to. You can use the video preview window to see if the result you got is what you were looking for, then drag the video onto your timeline.
How To Cut A Video From The Timeline
By dragging the video to the timeline, you will be adding it to your project. Additionally, you can cut the video while it is in the timeline. You can do this by hovering at the end of the blue bar until the cursor changes.
Once it changes, hold down the left mouse button and drag the blue bar to trim it, this works from the beginning and the end.
If you want the trimmed video to play at the beginning, you can move it to the start of your timeline.
If you want to cut a piece in the middle of your video, you can do it by moving the timer line to the point you want to start cutting. 
You can then press the 'S' key on your keyboard or click on the split button to move the timer line to the end of the part you want to cut out, then use the split tool.
Now select the cut part of your video and press the delete key on your keyboard to get rid of it. You can then drag the two videos together to join them. 
Using the delete button on the timeline window will make it easier for you to get the videos together. It is a feature that will help you save some time and get through your work more accurately.
Shotcut Key Features and Performance
Shotcut is one of the most efficient free and open-source video editing software on the market. There are versions for PC, Linux, and macOS, which means anyone, can enjoy these services. 
Let us break it down and see just how well it will serve you; Since its launch in 2011, Shotcut has been getting better, and new features are being added. 
There are so many features that could make you miss out on some that could be helpful to you. You should know all the features to determine if Shotcut is a good option for you.
One thing you will like about Shotcut is that it is free. You don't have to buy the app on any app store or pay for it during use. 
You get full access to all the features without paying. This makes it a good choice for beginners who don't have a lot of funds to spend.
In addition to it being free, you will not get any watermarks on your work. Some products are free, but you have watermarks on the video which might come in the way of your work. With Shotcut, you get 100% control without spending.
There are no restrictions in terms of exports and video sizes. How well this app performs will depend on your PC's computing capabilities. 
If you have a powerful PC, you will be able to deal with large video files without experiencing any issues with the software.
You can use it for a 4K video if your hardware can hold up. You should have about 16 GB of RAM to ensure the app runs smoothly, even when the file is huge. If your hardware is not powerful enough, it could crash and cause you to lose data.
There is a large array of transitions, effects, and editing options to choose from. In Shotcut, you will get everything you expect from a video editing app and more. You can slow the video down, split it up, change the visuals, and so much more.
In addition to all these, Shotcut has multi-track editing. This means that you can work with several videos simultaneously to produce overlays and other effects. You could also use the color grading feature to make the video look more appealing.
There are themes for you to choose from. If you are working in the dark, you could use the dark theme to protect your eyes from the bright light. 
You can shift between these themes with a few clicks to get the best working environment. When it comes to audio, Shotcut has you covered. 
With features like audio scrubbing, you will accurately link your audio and video, which will give better output. There are audio scopes to make sure your sound is consistent throughout the video.
You can add custom transitions with this app. You can use a picture or other videos as transitions to make your videos even more fun. 
These settings are calibrated to be accurate; thus, you dint have to worry too much about your skills.
Tips For Editing Videos 
Video editing is important whether you are doing it professionally or for fun. You will only get viewers if you can produce high-quality videos that they can enjoy. Beside video editor, you can use the video enhancement software.
If you are a beginner, here are some tips you can use to up your video editing game; The first thing you need to know about is shortcut keys. 
Shortcut keys are functionalities added to programs to make them easier to use. These make everything easier from Word, Excel, and even video editing software.
With one keystroke, you will achieve a result that would take you several windows and clicks on the screen. 
It would help if you had shortcuts for your timelines, effects, and everything else that you often use to save yourself a few minutes.
Another tip is organization. Before you start editing your videos, make sure you organize all the videos. 
Keep them all in an accessible folder so that you can retrieve them whenever you need to with ease to avoid the frustration of looking for a video.
Label each video correctly and keep a note of what you want the video to portray. It is much easier to work when you know what you are working towards. This also applies when you are recording the video.
This means you can use the transition options from your camera to get videos, zooms, images at different angles, and so on. 
You will then keep them all in appropriate folders to make it easier to find them when you want to edit.
Picking the right music is an important part of making a video. Users will watch more of your videos if you have good beats, music, or any appropriate soundtrack to accompany the video. Pick the music depending on the emotion you want to give the audience.
Choosing the right music will allow your viewers to connect to your material, giving you better results. 
The length of the video will also weigh on the choice you make in music; keep your viewer interested until the end of the video.
Synchronize the audio and video or music to make sure that the viewers see what they hear. Everyone has their way of doing this, but good sync will attract more viewers to view your content.
Conclusion
Shotcut is free software that you can download and use for your video editing. Whether you are a beginner or a professional, Shotcut is an option worth looking at.
It has many features that make it a valuable tool to anyone looking to make a high-quality video. When making a video, you need to be careful to connect with your audience.
Pick the right effects, the right shot angle, and music to convey the tone you want to pass. Most importantly, get a high-quality video, and a topic users can connect to.
No software is perfect, but Shotcut will be good for most people. It is a high-performing app that will work well with any operating system and video format. 
Similar Posts: